Here is FEBRUARY'S complementary Mini Newborn Session with Perkins Photography. To enter all you need to do is Join my group Perkins Photography on Facebook and comment on this post (scroll all the way down) with your due date. If you are already in my group awesome! You need to fill out the form below so I can contact you if you win! The winner will be chosen on January 29, 2018. You will receive the session up to 1 hour plus 3 digital images to download with the option to order prints. This session is for the newborn only, no sibling or parent shots.
Only available to newborns less than 14 days old. Must be willing to travel to my studio in Lumberton, Texas. Must not be scheduled with a local photographer for newborn photos.
This giveaway is for FEBRUARY only. Check back for next months giveaway.
Valued over $500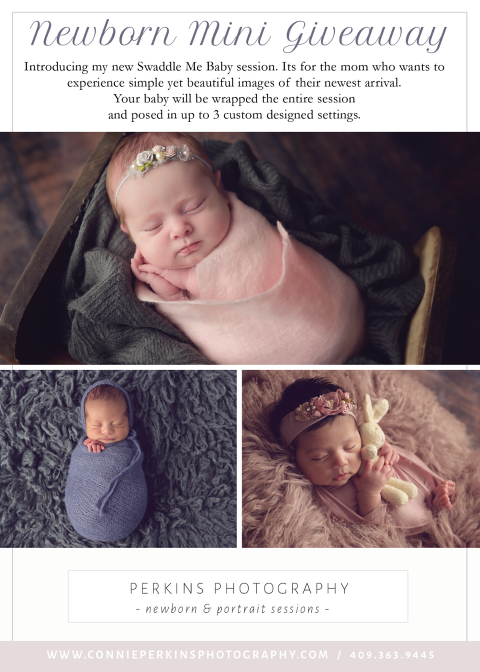 Fill out the form below for more info. This is NOT the way to enter. Please scroll down to the bottom and comment on this blog post with your due date & join Perkins Photography to enter to WIN! Good Luck!
Participates that do not win will receive $25 print credit towards a Newborn session, so really every one wins!!!!